News alert! The summer is slowly but surely arriving to the Netherlands! If you feel like doing something else in the weekend then exploring the concrete jungle of the city, the Randstad region actually offers many beaches to visit! Whether you're a local resident or a tourist exploring the area, there is a variety of coastal gems that are perfect for a relaxing getaway. In this blog post, we'll highlight some of the best beaches in the Randstad, along with tips on how to get there and the delightful restaurants and villages nearby.
1. Scheveningen Beach, The Hague.
Scheveningen Beach is an iconic destination, located just a stone's throw away from The Hague. This sprawling coastline offers a vibrant atmosphere with its long sandy beaches, trendy beach clubs, and bustling promenade. To get here, simply hop on a tram from The Hague's city center, and you'll find yourself in beach paradise in no time. Don't miss the chance to explore the Scheveningen Pier and enjoy delicious seafood at one of the many beachfront restaurants.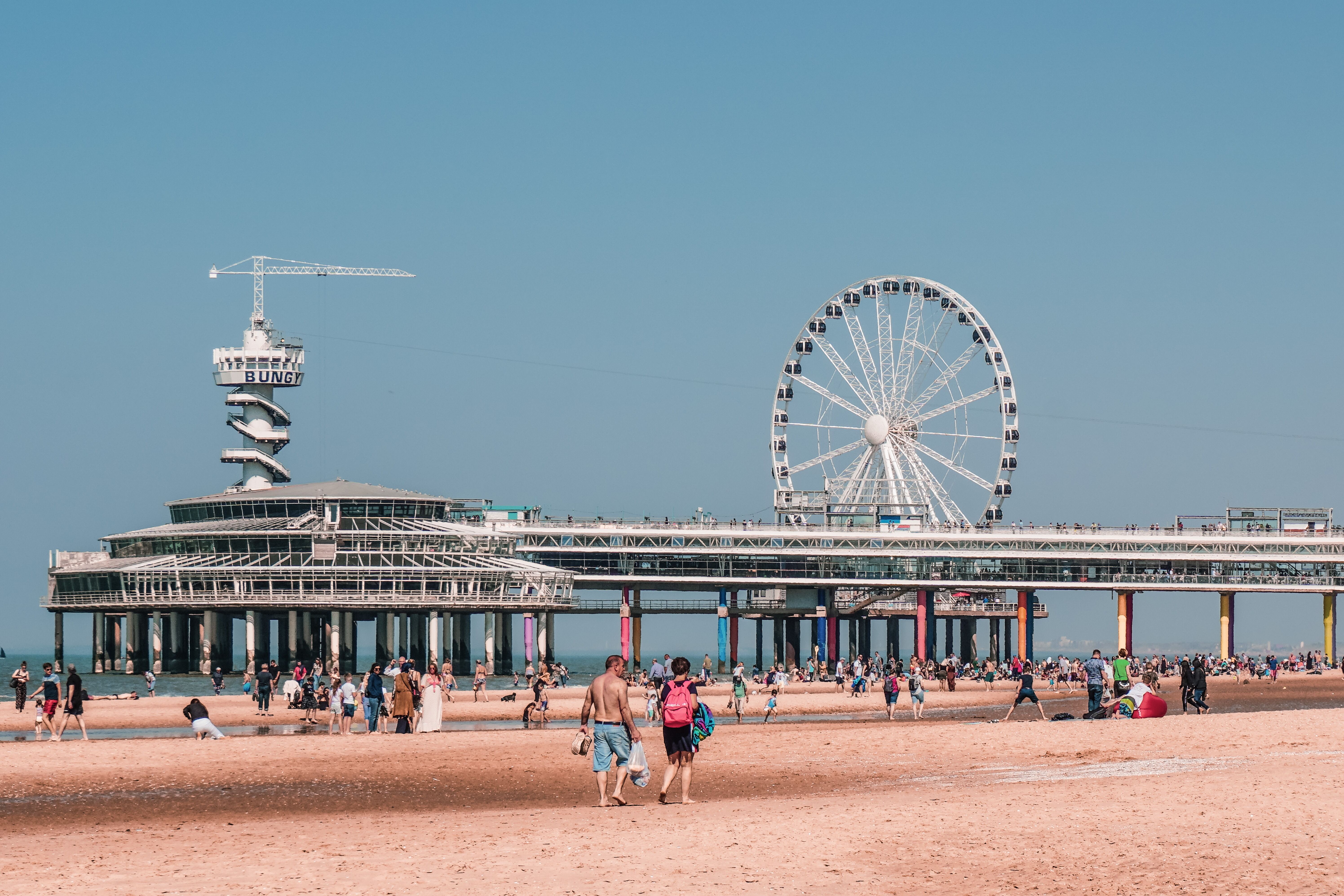 2. Zandvoort Beach, Zandvoort.
If you're seeking a beach with a lively atmosphere and plenty of entertainment, Zandvoort Beach is the place to be. Situated near Amsterdam, this beach is easily accessible by train. As you arrive, you'll be greeted by a vibrant beach scene, complete with beach clubs, surf schools, and beachside bars. After a day in the sun, wander into the charming village of Zandvoort, where you can savor delectable seafood or explore local boutiques.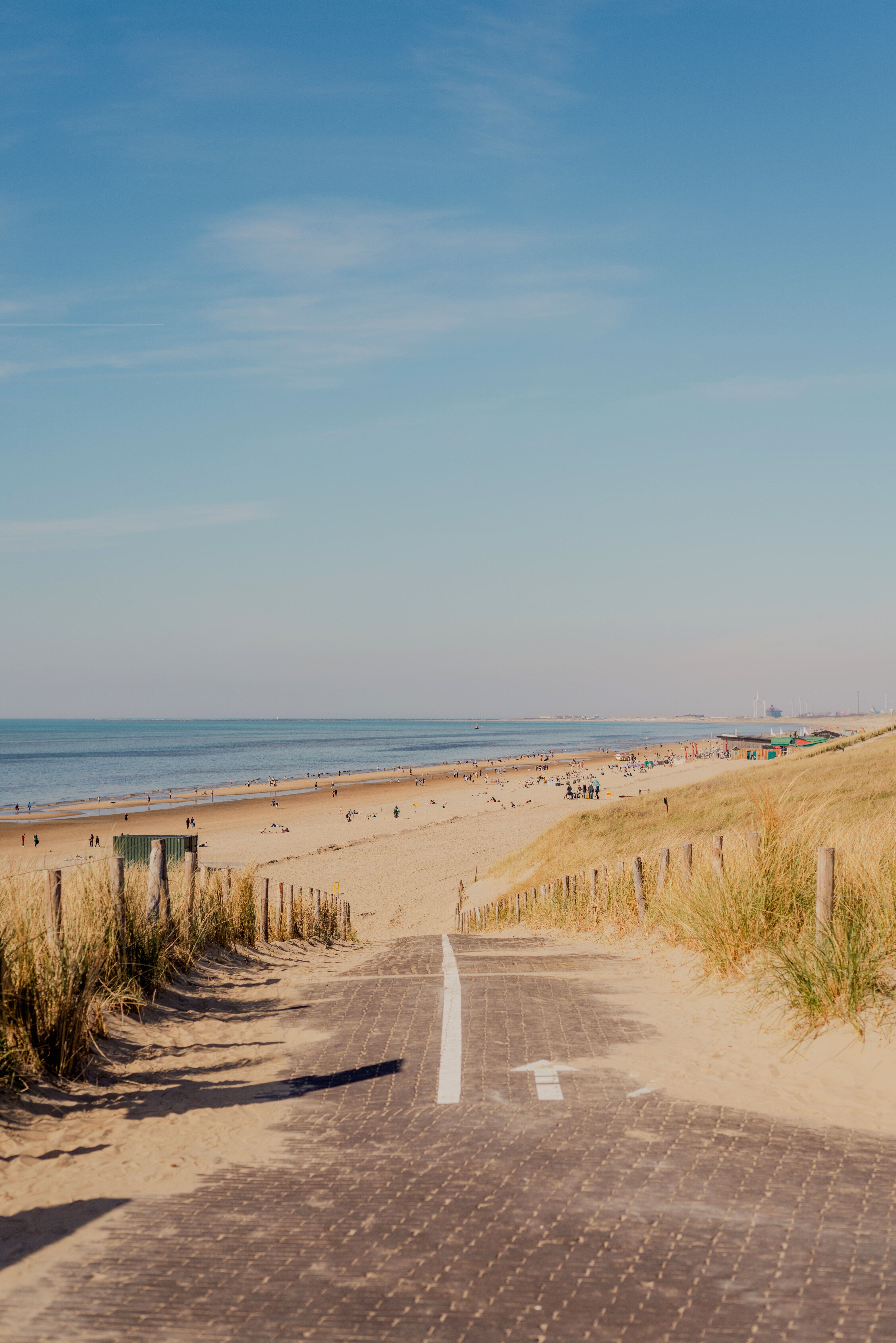 3. Noordwijk Beach, Noordwijk.
For those looking for a more tranquil and picturesque beach experience, Noordwijk Beach is an excellent choice. Located between The Hague and Amsterdam, Noordwijk is reachable by train and bus. The beach boasts vast stretches of golden sand, dunes, and a relaxed ambiance. After a peaceful day by the sea, take a stroll through Noordwijk's charming town center and enjoy a delightful meal at one of the cozy restaurants.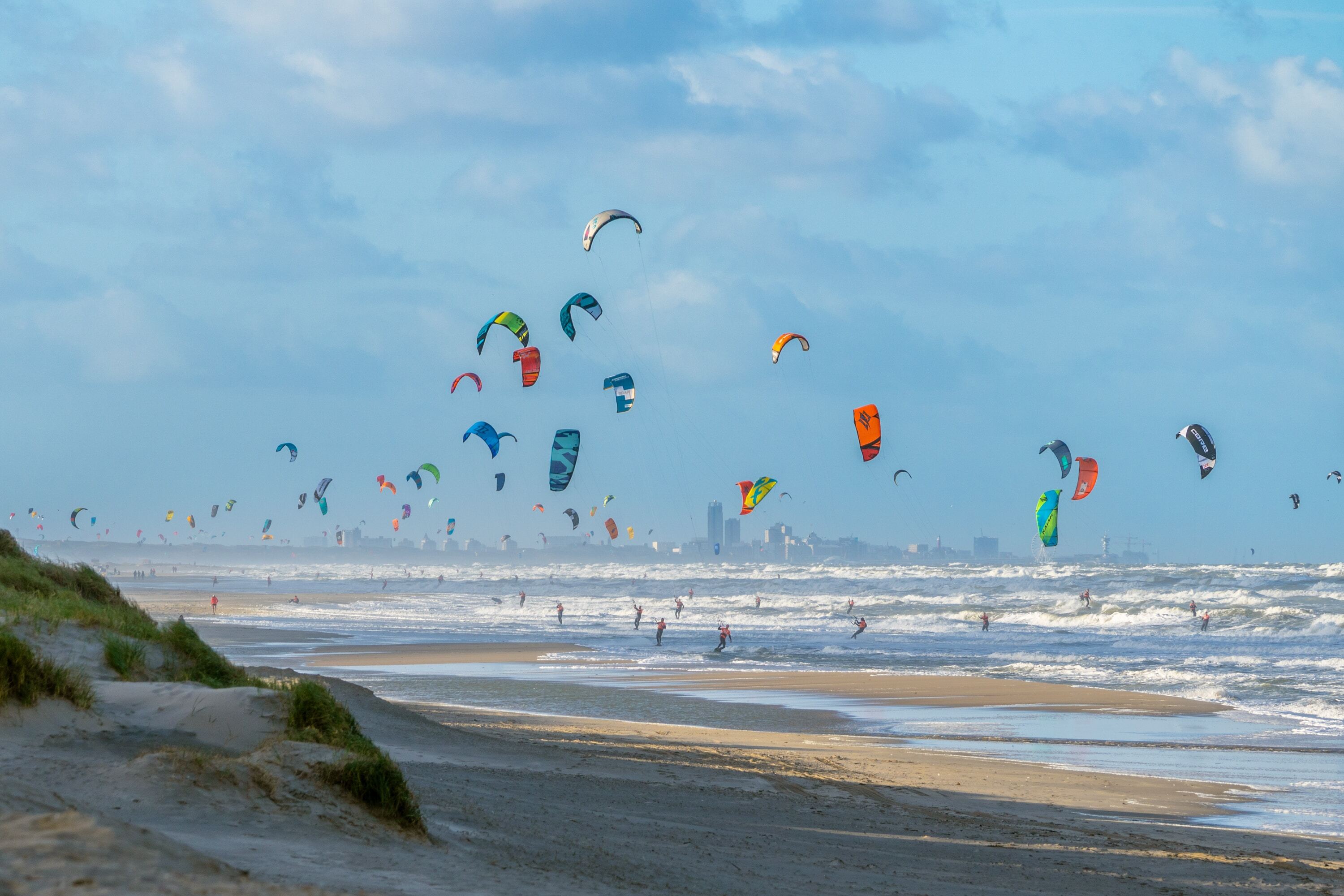 4. Katwijk Beach, Katwijk aan Zee.
Katwijk Beach offers a charming coastal retreat, just a short distance from Leiden. Accessible by bus or bike, this beach is renowned for its family-friendly atmosphere and clean shores. Take a leisurely walk along the promenade, enjoy a refreshing swim, or indulge in beachside snacks at one of the beach pavilions. Afterward, explore the picturesque village of Katwijk aan Zee, where you can find cafés and local shops.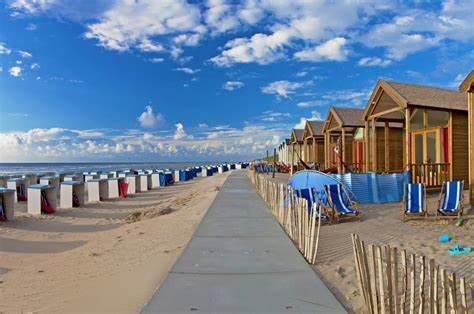 5. Bloemendaal aan Zee, Bloemendaal.
Bloemendaal aan Zee is hands down one of the coolest beaches in the Randstad and the perfect option for young people looking for a party. The place is home to golden sands, rolling dunes, and crystal-clear waters. And guess what? It's not just about the views! This beach is buzzing with hip beach clubs and bars where you can grab a cold one and groove to awesome beats! We recommend Woodstock Bar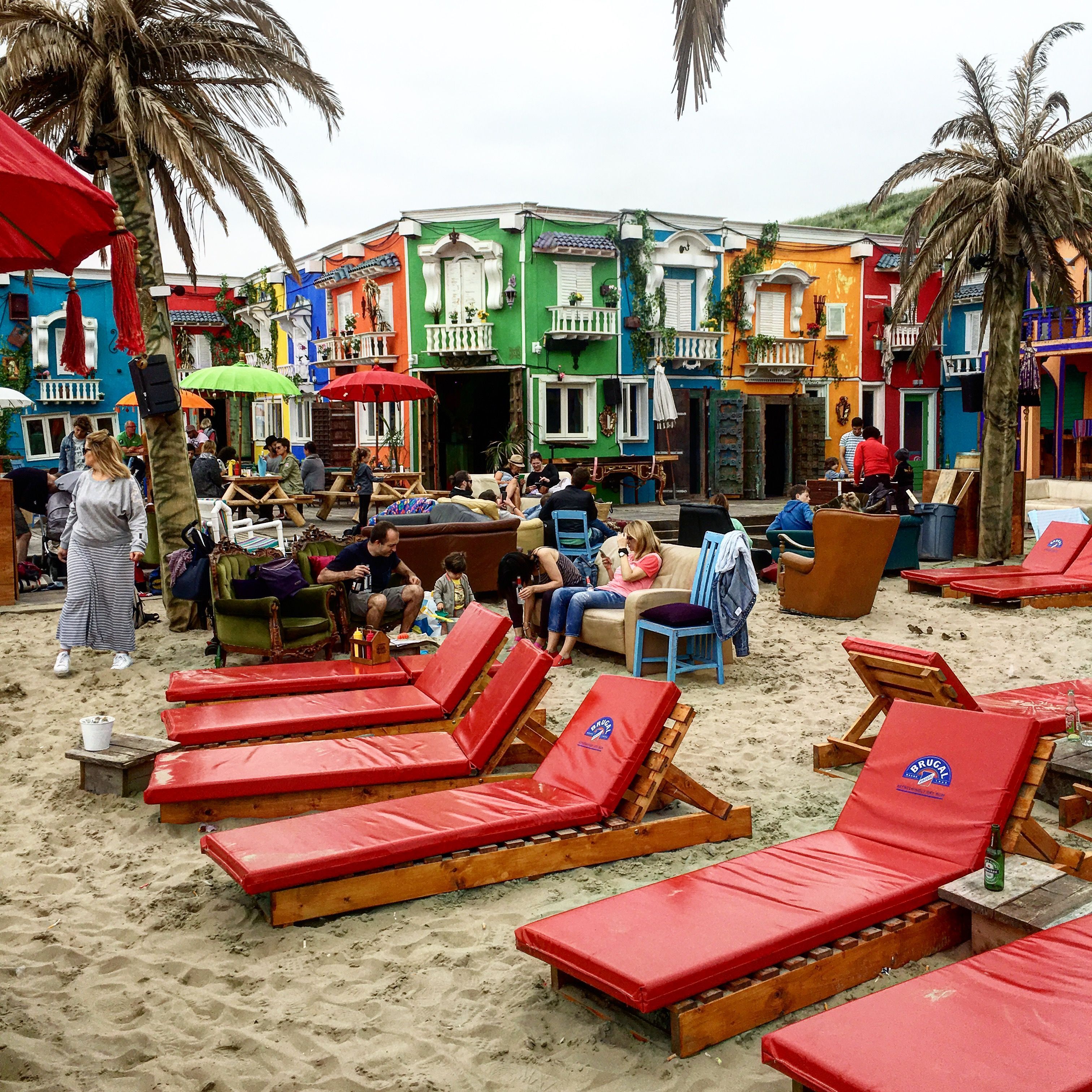 The Randstad region in the Netherlands is a treasure trove of breathtaking beaches, each offering its own unique charm and appeal. From the lively atmosphere of Scheveningen to the tranquility of Noordwijk, there's a beach for every taste and preference. With easy access via public transportation and a range of nearby restaurants and villages, your beach adventure promises to be both relaxing and memorable. So grab your sunscreen, pack your beach essentials, and get ready to unwind and indulge in the beauty of the Randstad's best beaches!