In the realm of luxury yachts, a pursuit characterized by opulence and innovation, a notable trend has emerged: modular design. This design approach seamlessly combines flexibility, functionality, and luxurious accommodations. We would like to present you with five yachts that have mastered the art of modular design, setting new standards in the world of yachting.

1. Oceanco Tuhura - A Blend of Tradition and Modernity
Oceanco's Tuhura is a yacht that artfully marries tradition with modern design. Drawing inspiration from ancient canoes, this vessel features a modular interior, offering bespoke customization options.
It boasts modular interior spaces that can be reconfigured according to the owner's preferences. For instance, a spacious lounge area can quickly adapt to become an elegant dining room for hosting guests, or it can be transformed into a cozy movie theatre for relaxing evenings.
It also features modular furniture pieces in the yacht's interior can be easily rearranged. For instance, tables and chairs can be adjusted to create various seating arrangements, accommodating different activities from dining to socializing.
Photo: Superyacht Times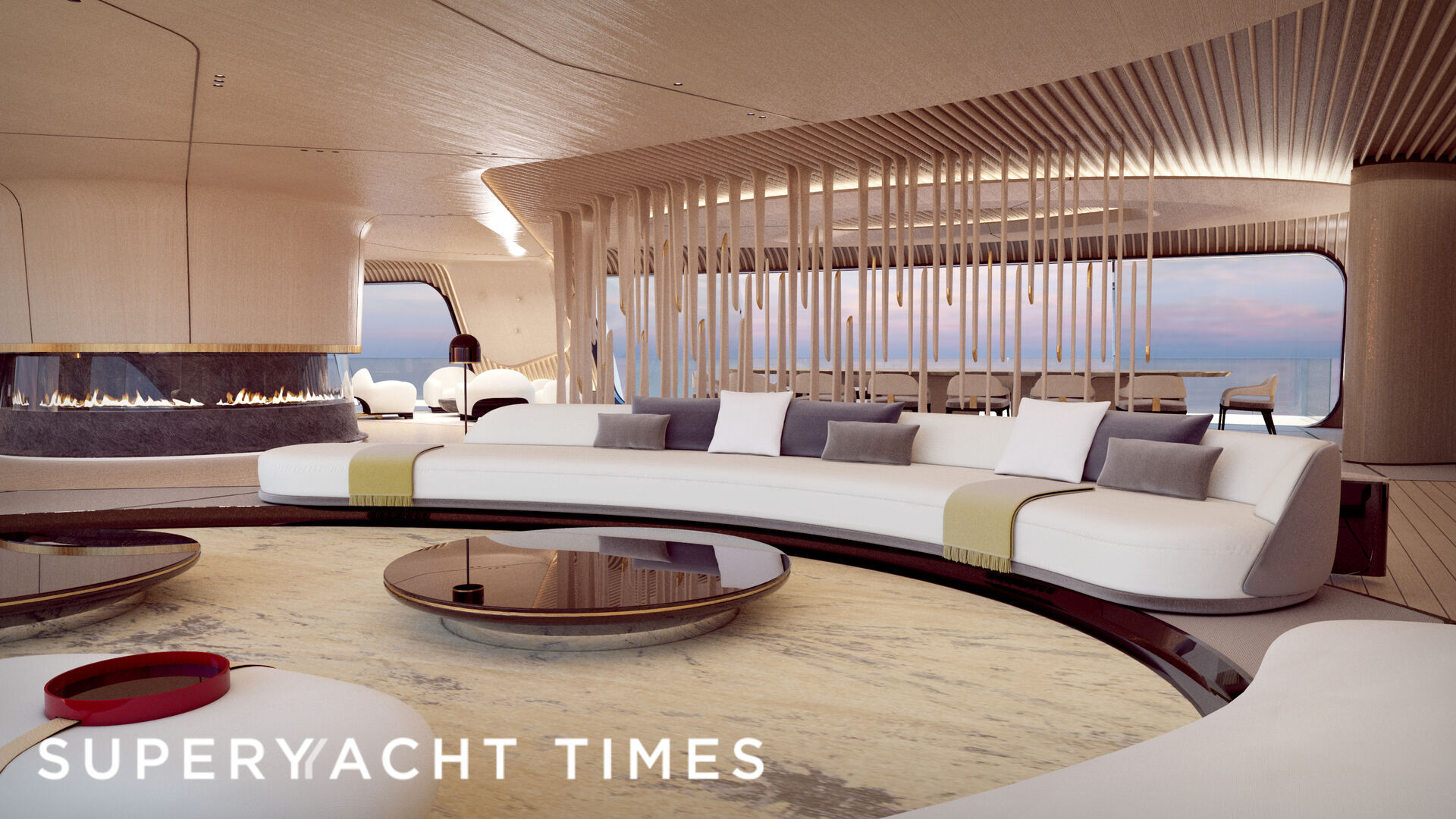 2. CRN M/Y 142 - Italian Craftsmanship Meets Flexibility
CRN's M/Y 142 embodies Italian craftsmanship combined with modular ingenuity. The yacht's flexible interior layout ensures easy adjustments to cater to individual preferences.

It offers customizable cabin layouts. The walls and partitions can be moved to create larger or smaller cabin spaces, catering to the preferences of the yacht's passengers. For example, cabins with twin beds can be reconfigured into double-bed cabins when needed!
The yacht's lounge areas are designed with modular furniture that can be adjusted to create open spaces for socializing or intimate nooks for quiet moments, showcasing its adaptability.
Photo: Superyacht Times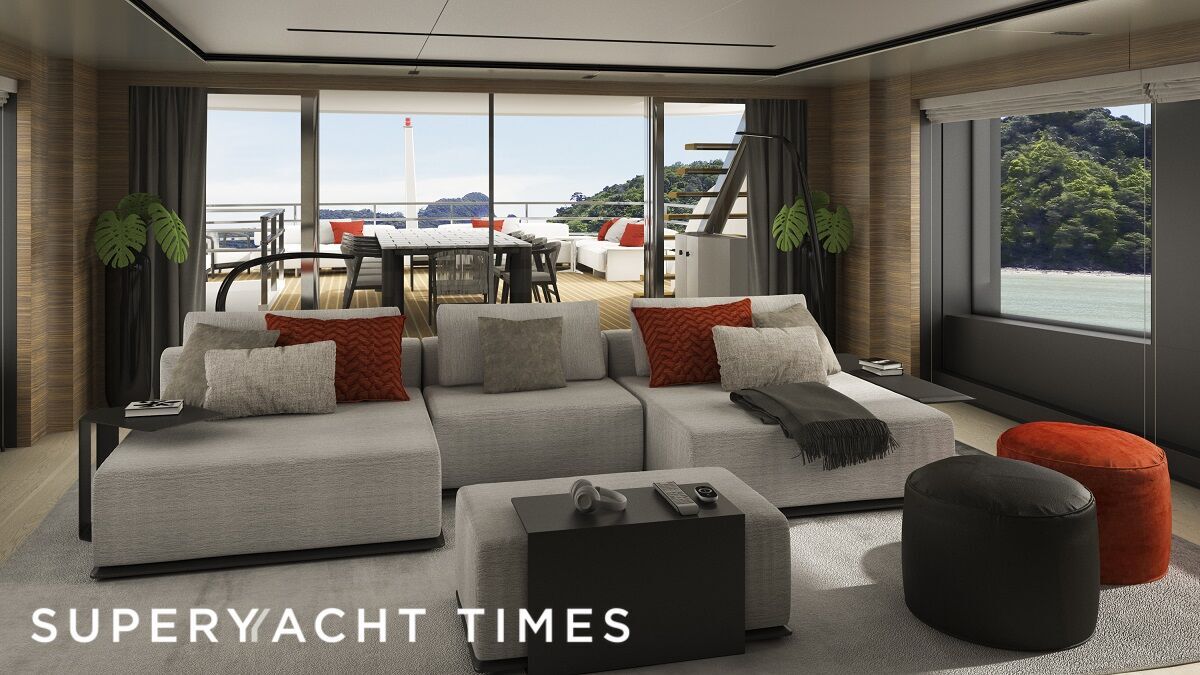 3. Amels 60 - Versatility Redefined
The Amels 60 epitomizes versatility in luxury yachts. Its modular design extends from the interior to the exterior, allowing passengers to customize their onboard experience.

With it's convertible dining spaces, the Amels 60 features an area that can convert from an elegant dining room to an alfresco dining experience with ease. Modular tables and seating arrangements make this transformation seamless.
The yacht's sun deck offers flexibility with modular sun loungers and furnishings. Passengers can easily configure the space to suit their relaxation preferences, whether it's sunbathing, lounging in the shade, or hosting a small gathering.
Additionally, its commitment to sustainability and efficiency appeals to eco-conscious travelers.
Photo: Superyacht Times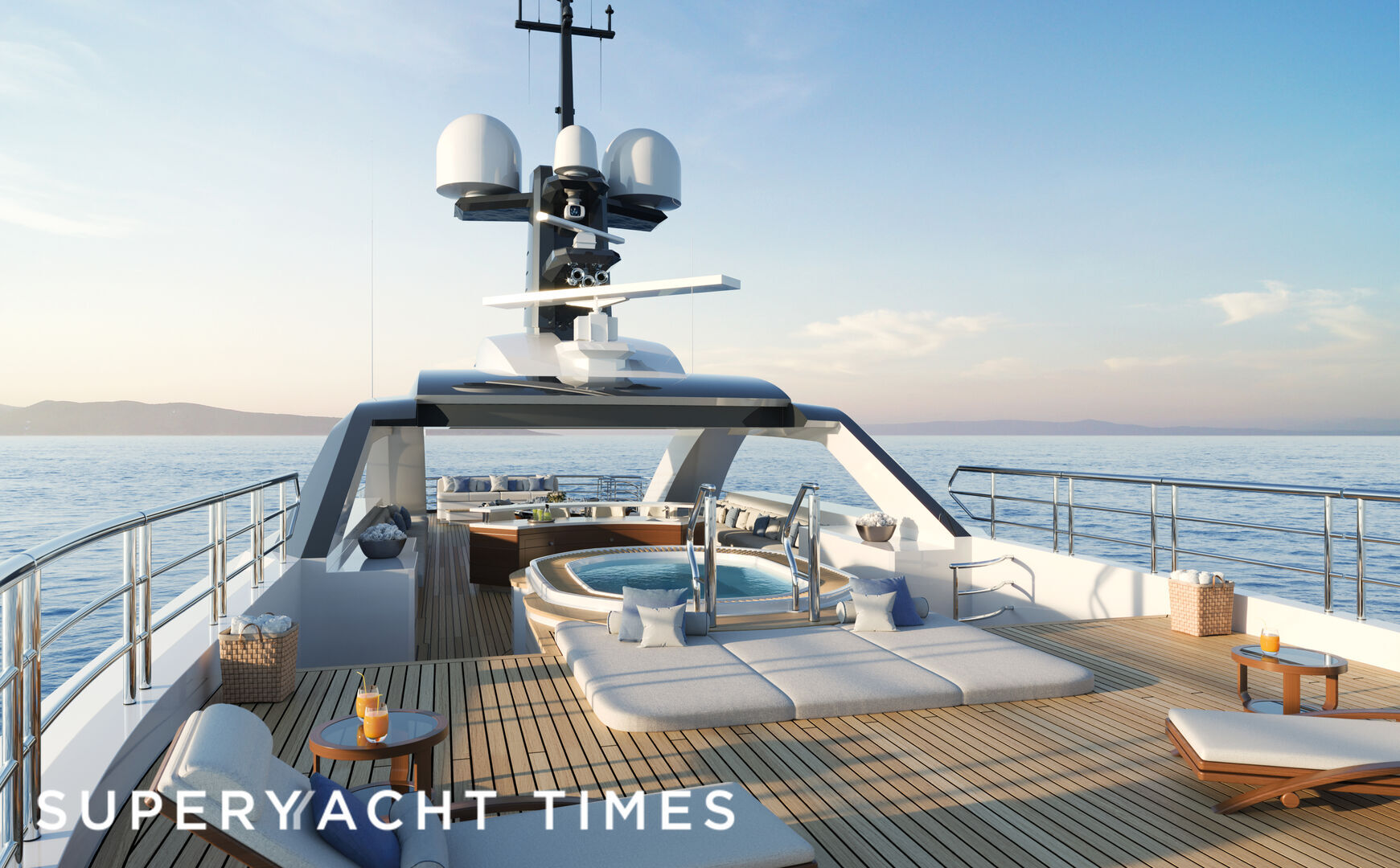 4. Sunreef 80 - Catamaran Innovation
The Sunreef 80 is a stunning catamaran that exemplifies modular design with its versatile deck layout. One standout feature is its convertible lounge and dining area on the main deck. This space can be quickly transformed to suit various occasions – from a relaxed alfresco dining setup to a spacious lounge perfect for socializing under the stars. The modular furniture and tables provide flexibility for passengers to adapt the space to their preferences.

Below deck, the Sunreef 80 offers a range of modular interior configurations. Cabins can be tailored to meet different needs, whether it's accommodating couples, families, or groups of friends. The modular design ensures that the yacht can cater to diverse guest requirements.
Photo: Superyacht Times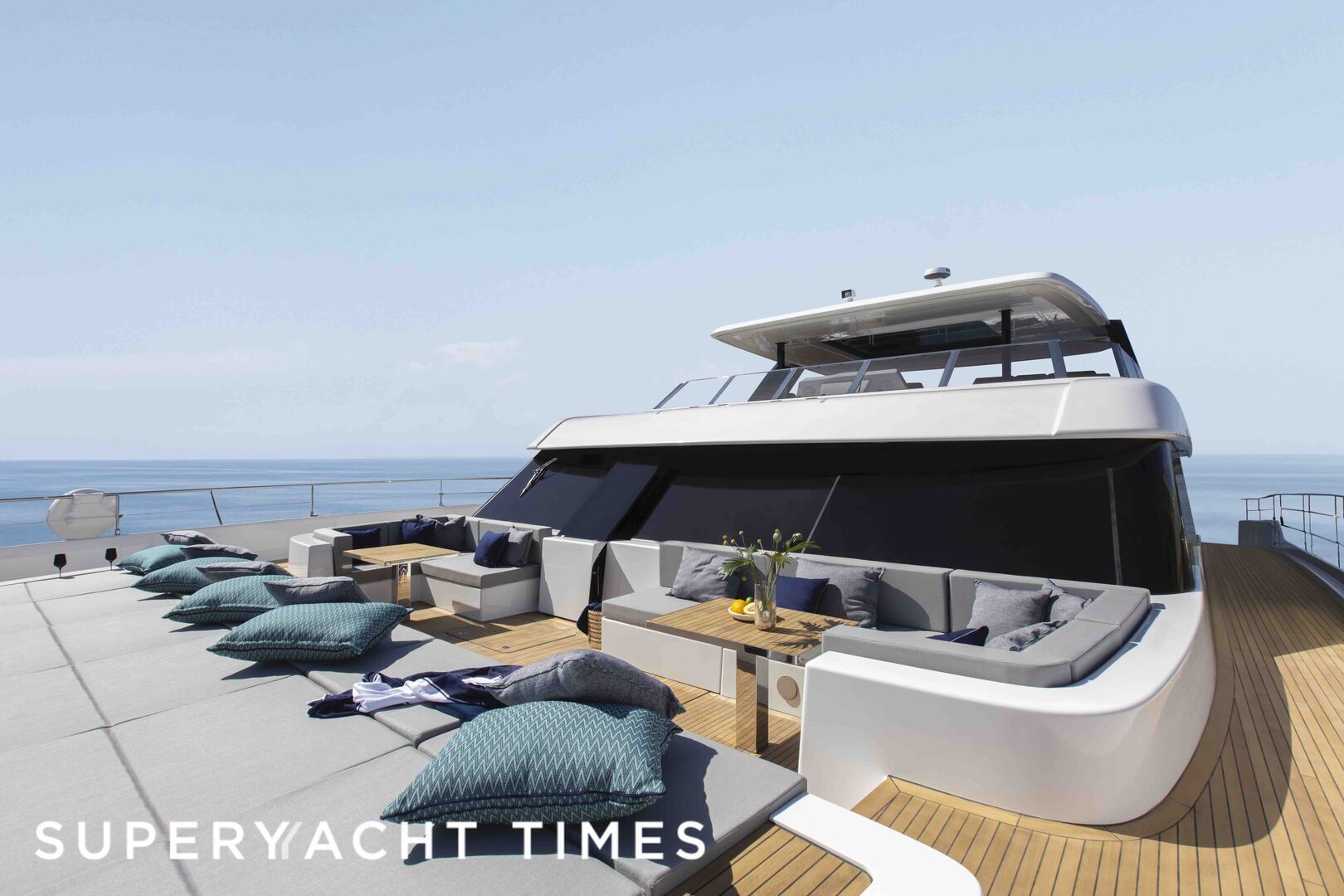 5. Benetti Oasis 40M - Transformative Spaces
The Benetti Oasis 40M redefines luxury yachting with its modular beach club design. This innovative space, located at the stern of the yacht, is equipped with fold-down platforms, movable furniture, and retractable windows. It can evolve from a beach club for water sports and relaxation to a chic entertainment area for gatherings. The modular elements enable seamless transitions between these functions.

The skylounge on the Benetti Oasis 40M is another example of modular excellence. It can convert from a comfortable lounge area into a cinema room with a drop-down projector screen, perfect for enjoying movies or sporting events. This adaptability ensures that passengers can make the most of their time onboard.

Photo: Superyacht Times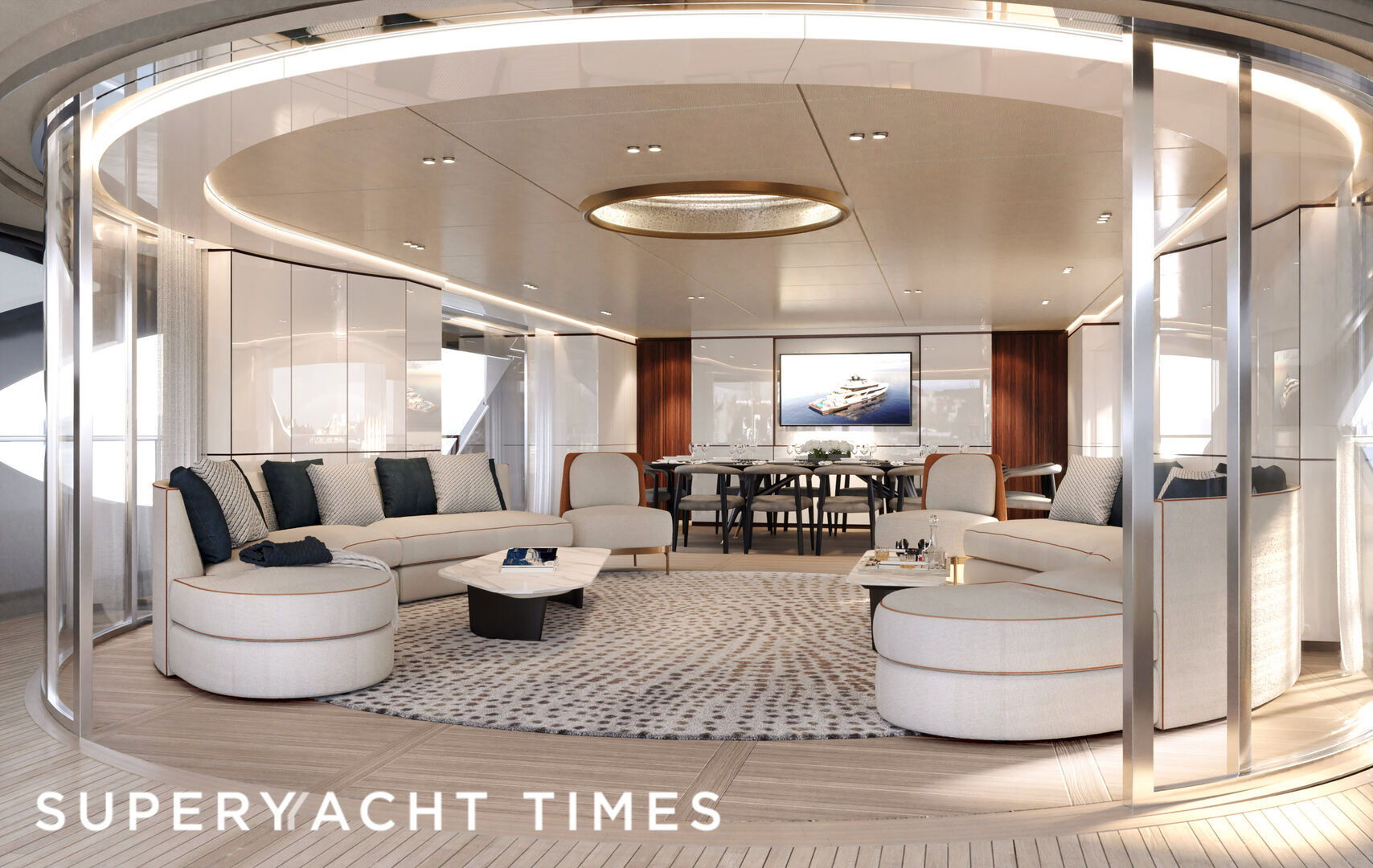 These five yachts showcase the limitless possibilities that modular design brings to the world of yachting. In the world of luxury yachts, modular design has redefined personalization and adaptability. As technology and design continue to evolve, these yachts serve as symbols of creativity and luxury, charting a course towards an exciting future in yachting.
How do you think modular design principles can extend beyond yachts to enhance other forms of luxury travel? How do you think modular design is reshaping the perception of luxury in the travel industry?